No Bake Matcha Protein Bars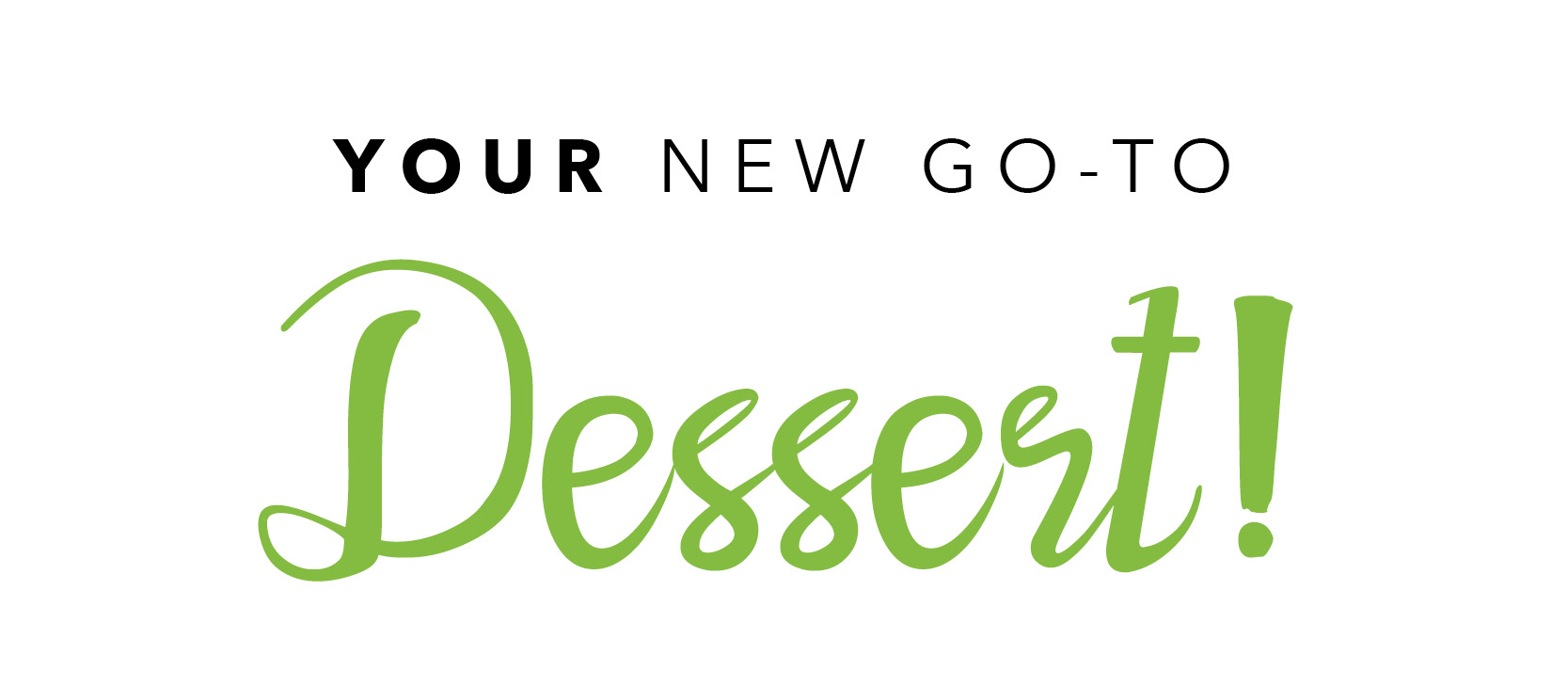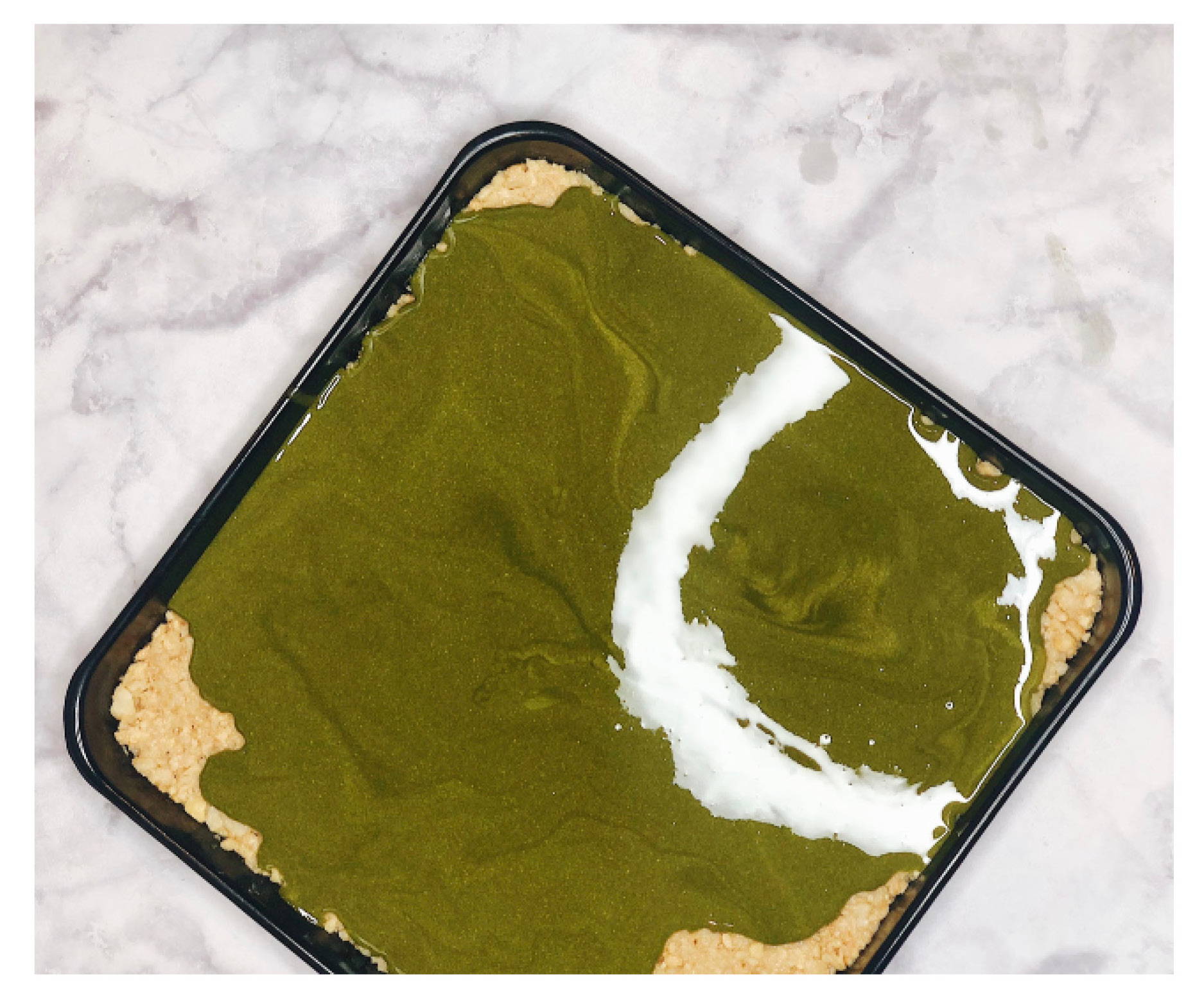 No Bake Matcha Protein Bars
The days of unhealthy holiday treats are long gone. No longer will we be tempted by the lure of freshly baked cookies– it's Spring now! Goodbye cold weather and sugary desserts, hello Spring sun and healthy treats! Wait, you thought we had to give up dessert altogether? Don't worry we would never do that to you, we're still human! Just now, our dessert choices can be a little healthier. Actually, a lot healthier.
That's right, we've cracked the code and we're letting you in on the secret: it's our No-Bake Matcha Protein Bars. Between our Vanilla Skinny Shake® Meal Replacement and the all-mighty matcha powder, this sweet treat is packed with vitamins A, C, E, and K, rich in antioxidants, strengthens your immune system, increases your metabolism and... I mean we can keep going but I think you get the point, these bars are the real deal.
Follow our recipe and you can thank us later when you make these and realize you can still satisfy your sweet tooth, while avoiding the post-dessert guilt.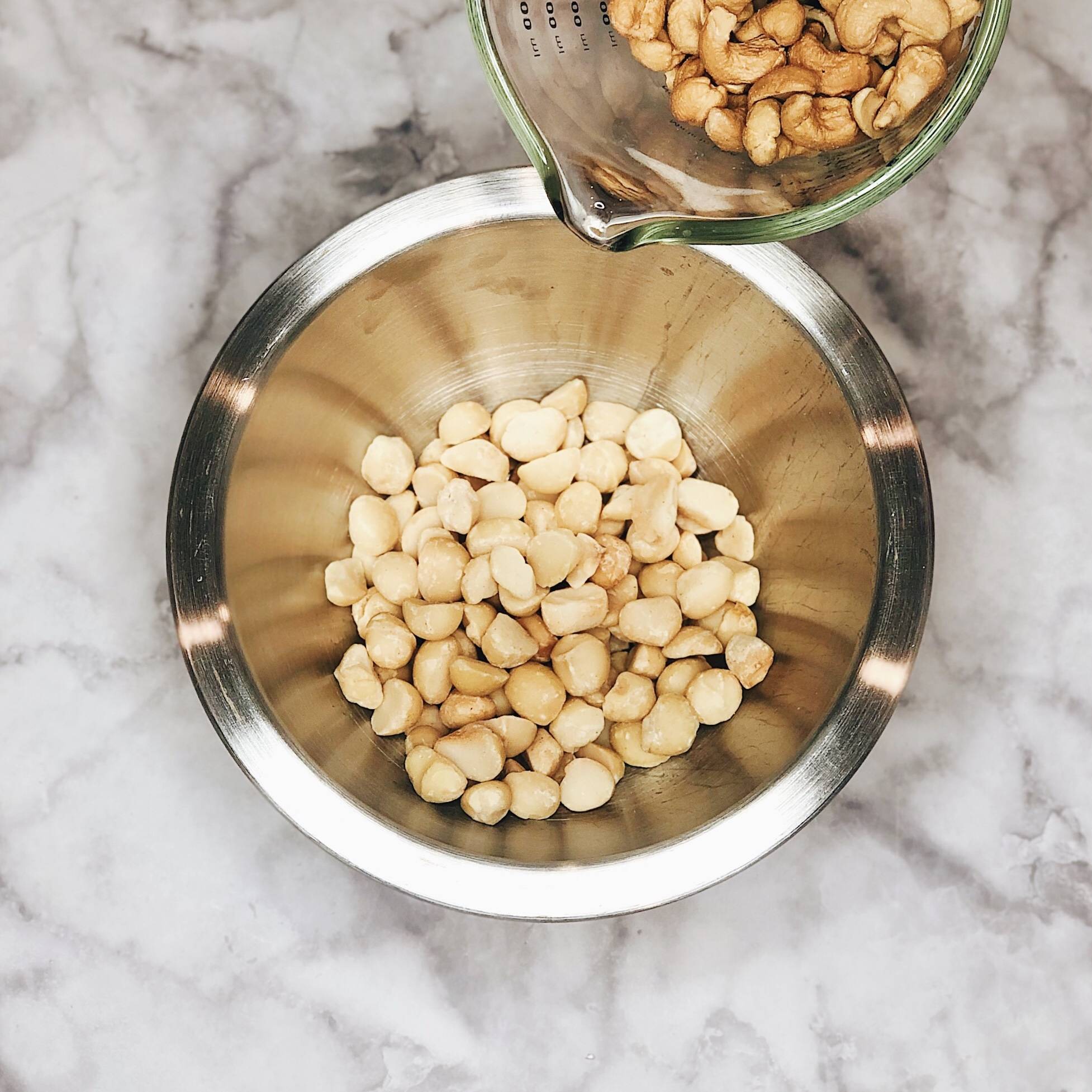 1 Cup Raw Cashews
1 Cup Raw Macadamia Nuts
1 Tbsp Maple Syrup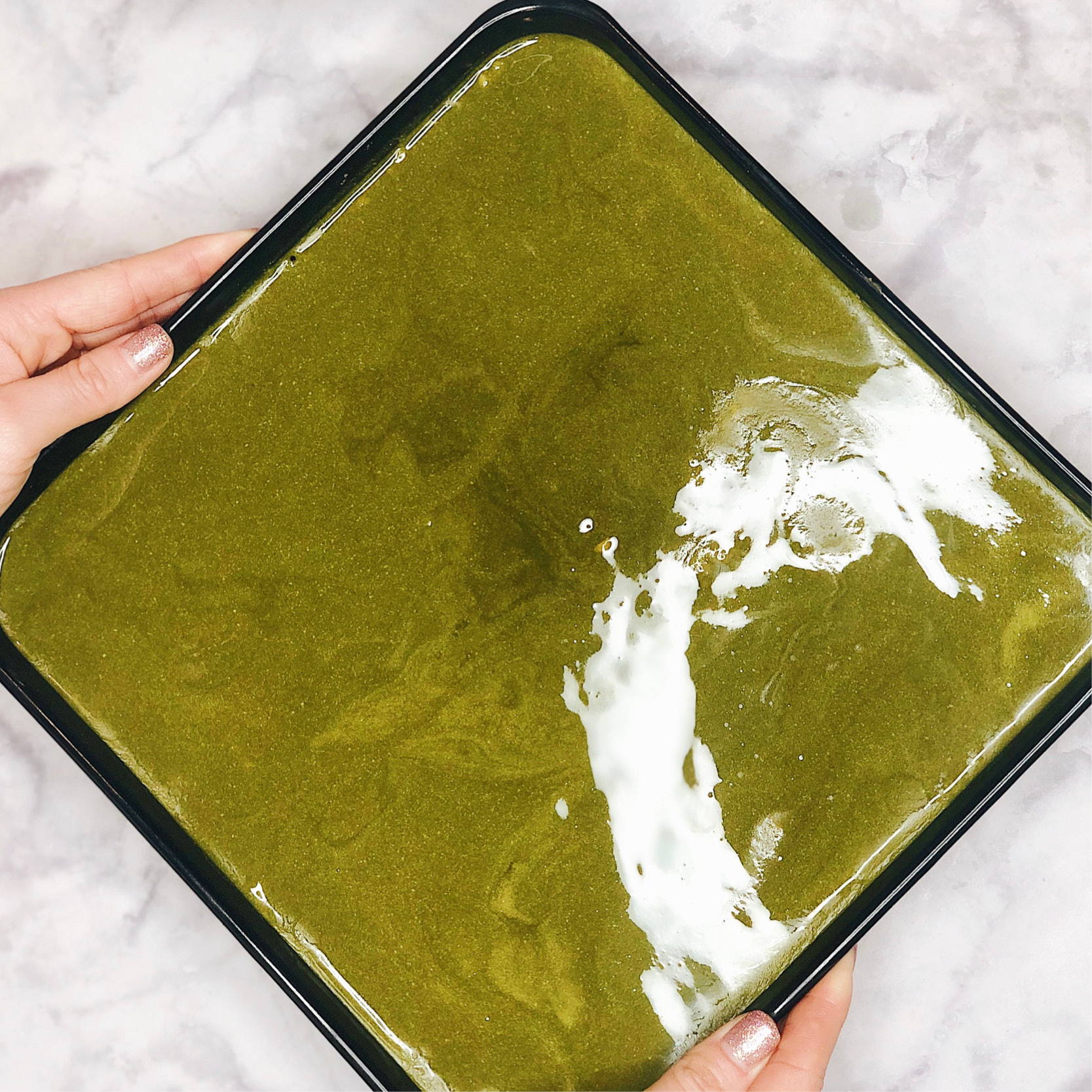 2 Tsp Matcha Powder
1 Pinch Salt
1 Scoop (or Pack) Vanilla Skinny Shake Powder™
½ Cup coconut butter, melted
½ Cup coconut oil, melted
1 Tbsp Maple Syrup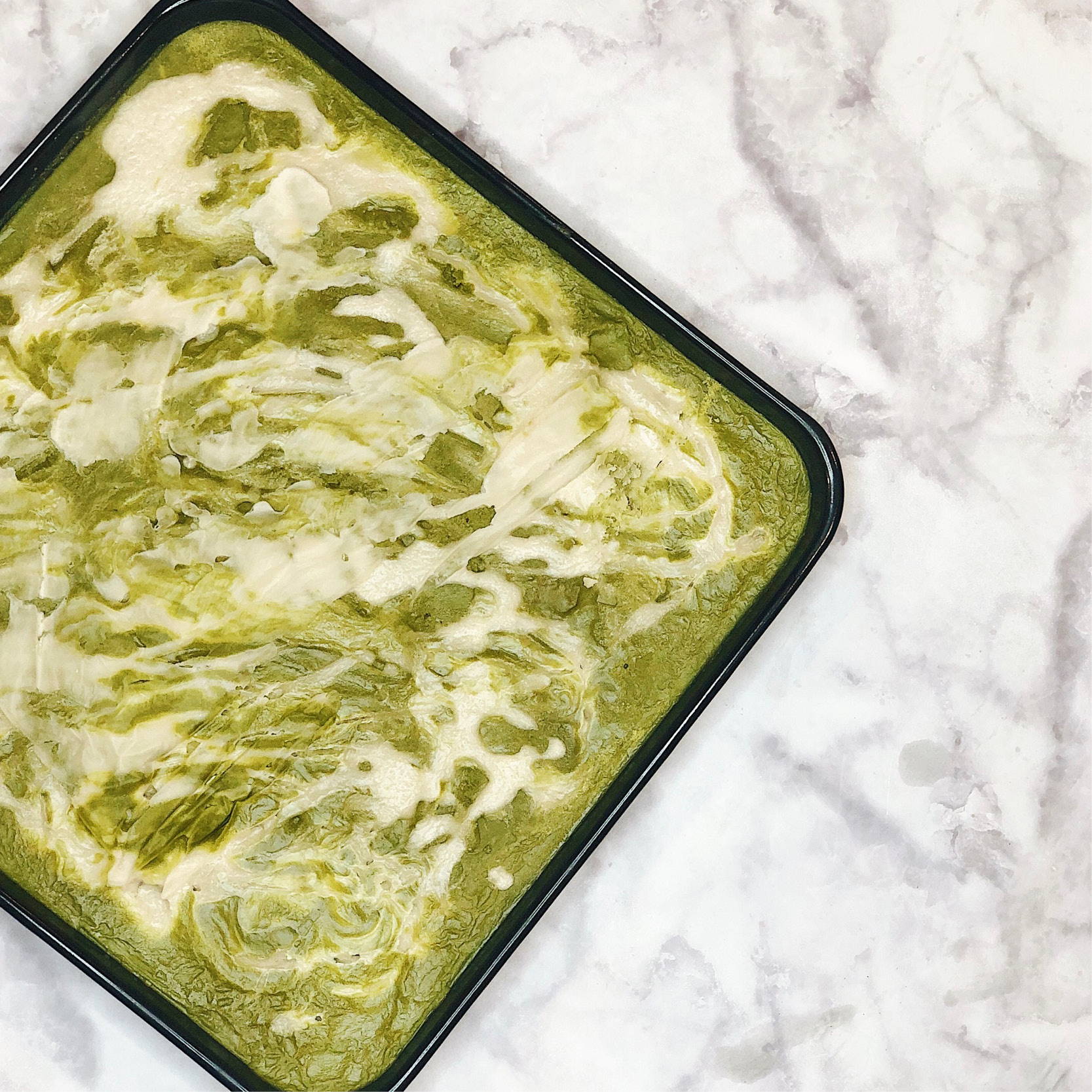 1 Tsp Vanilla Extract
1/3 Cup coconut butter, melted
2 Tbsp coconut oil, melted
1 Tbsp Maple Syrup
2 Tbsp Milk, Your Choice
1 Pinch of salt

Time: 35 Minutes
Servings: 9-12 Bars
● Grease an 8-inch square baking dish with coconut oil.
Crust:
● Make crust by pulsing cashews and macadamia nuts in a food processor until both are finely chopped. (Alternatively, place nuts in Ziploc® bag and crush with a rolling pin.)
● Add oil and maple syrup; pulse to combine or mix in with a fork.

● Transfer the mixture to the baking dish and spread evenly.

● Place crust in refrigerator while you make the fillings.

Fillings:
● Combine all matcha filling ingredients into a large mixing bowl and mix until liquidy. Set aside while making the vanilla filling.
● Combine all vanilla filling ingredients until smooth. Set aside.
● Pour matcha filling over chilled crust. Drop in spoonfuls of vanilla filling.Use a chopstick or knife to swirl fillings together.
● Cover pan and refrigerate for at least 30 minutes or up to overnight.
● To serve, let bars come to room temperature before slicing.

There is no related products to display.
We can't make this journey alone.